Virginia Beach Property Management Company
Let Us Manage Your Virginia Beach Rental Property
Are you tired of staying late to resolve issues involving your renters in your Virginia Beach, VA rental property? You need a professional and recognized property management business to manage the daily operations and services for your business.
RedSail Property Management is here to help with our services! We are a team of experienced property managers in the property management industry and have been managing properties for more than three decades in Virginia. We are known for providing our owners with thorough real estate solutions that cater to their needs and their tenants' demands. Although we provide a variety of property rental business services, we do not provide a universally applicable answer.
As professional property managers, we are aware of the variety of needs that our clients have. At RedSail, we create customized property management services, ensuring complete client satisfaction. We exclusively hire the best in the business, in order to maintain Redsail's status as the best property management company in Virginia.
We provide rental property owners with excellent Virginia Beach property management services thanks to our qualified, experienced, and trained property managers.
Our Property Management Services
Our local property managers provide a variety of property management services to fulfill the various demands of its clients, who are dispersed over the entire state of Virginia. We handle your finances in a way that maximizes your earnings while minimizing your vacancies. We draw on our extensive experience when making decisions regarding your Vigrinia Beach home.
By making these decisions, property owners can be sure that their rental properties are rented at the right market rate, that payment is promptly collected, that financial reporting is accurate and that repairs and upkeep are reasonably priced. We undertake tenant screenings to ensure that the proper tenants are placed in your house.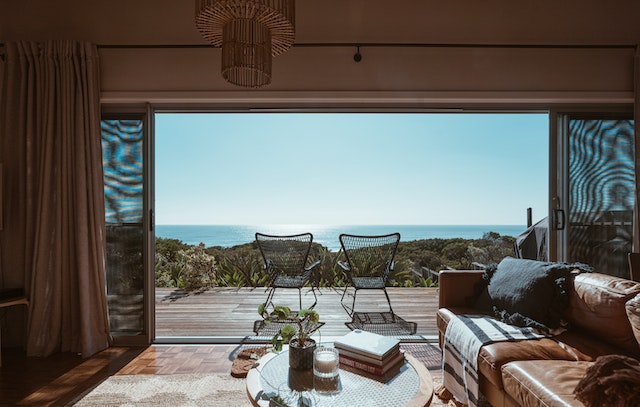 Our expert property management team has tried-and-tested methods that continue to provide owners with the highest caliber of services, ensuring your investment property is occupied and well taken care of.
Marketing Your Rental Property
Have you ever had to deal with a rental unit that was vacant? For any owner of an investment property, it is never ideal.
To ensure that your vacant rental property is rented out as soon as possible, RedSail Property Management employs a dedicated leasing specialist. Our residential property management can provide quality service to property owners thanks to our local market expertise, which helps generate a large pool of prospective tenants, even before the house is available
We start by photographing your home in high-quality detail. Then, to ensure that as many potential tenants as possible view your Virginia Beach property, we syndicate your ad across over 100s of different websites. Additionally, we'll always keep you updated on our marketing progress. No one can find a qualified tenant for your rental unit as rapidly as we can, thanks to our average market time of only 7 to 10 days.
Being among the top property management companies results from understanding the local rental market. Our property marketing will find qualified tenants in the Virginia Beach area and ensure only the best are allowed to live in your real estate investment.
Tenant Screening Process
Every property manager knows that finding acceptable renters for your rental property is one of the most time-consuming yet important parts of operating a rental property. The need to protect your investment by finding renters who will pay on time and take good care of the property drives the necessity for extensive tenant screening.
RedSail Property Management has effective renter screening procedures in place to find exceptional renters who will take good care of the property and, as a result, assist you in protecting your investment. We conduct tenant screening to increase the possibility of finding a respectable and dependable tenant who will act in the property owner's best interests.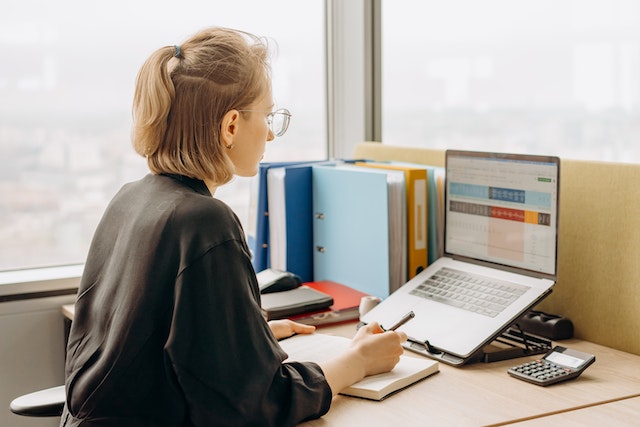 RedSail Property Management invests time and money in screening potential renters for owners' homes. Even while we aim to shorten vacancy times and quickly find new tenants who will pay the rent, we discover that screening out candidates who are not reputable, trustworthy, or responsible doesn't yield the best results over the long term.
Financial Reporting
Do you ever feel overwhelmed when you consider all the paperwork you need to sort through? Being a landlord involves a lot of bookkeeping, and we understand that it might be confusing. Our Virginia Beach property management team are committed to making your financial records useful and succinct.
At Redsail Property Management, our dedicated accounting team oversees all financial aspects of your rental unit. This keeps everything organized and is highly practical when tax time rolls around.
When working with us, property owners are granted access to an online gateway. There, you can view all of your financial statements. We ensure that you always remain fully informed about everything pertaining to your rental by providing regular financial reports. You can visit our password-protected portal whenever you like.
Property Maintenance and Repair
The physical maintenance of your Virginia Beach property is one of a property manager's duties; as a result, we will handle both routine maintenance and urgent repairs. RedSail Property Management takes care of any issues with your property, from like a leak to damaged wiring.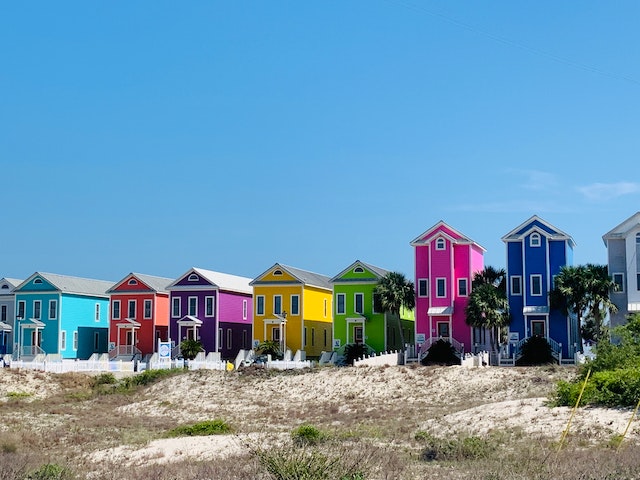 At Redsail, we already have access to a reliable network of maintenance and repair specialists that you might not otherwise have. In order to keep your property in good functioning order, we take care of any essential preventative maintenance. Regular landscaping, trash removal, plumbing, and roofing inspections are only a few examples of what this can entail.
We also respond to tenant maintenance requests and resolve issues in a timely manner. We ensure to complete an outstanding job so that both you and your tenants are 100% satsified.
Rental Payments
Rental payments must be made reliably on time in order to optimize your income for your Virginia Beach rental properties. RedSail Property Management is proactive when it comes time to collect rent for your residential properties in Virginia Beach, VA. Thanks to our extensive tenant screening process, we aim to approve financially responsible tenants who make rent collection easy.
Our lease agreements also provide the greatest clarity possible on any and all payment-related terms. This guarantees that each tenant knows all payment requirements, including deadlines, penalties, and late fees. Our online portal for rental payments is another service we are glad to provide to your tenants, allowing them to pay their rental fees easily and promptly.
Living in Virginia Beach VA
When you bring up Virginia Beach VA two things come to mind: the beautiful weather and the miles of pristine beach. The weather is serene all year round, blessing residents with more than 300+ days of sunshine. Conditions make it ideal for visiting the beach almost every day!
What many don't know is the centuries of history hidden in Virginia Beach. Families with roots in the area can describe to you the many landmarks for you to visit and enjoy. Some of the notable mentions include First Landing State Park, Cape Henry Lighthouse, and Surf and Rescue Museum. For history lovers and military buffs, you can enjoy a trip to the Military Aviation Museum.
Virginia Beach VA boasts of the presence of the military. The U.S. military has had a presence and strong influence for decades. It boosts the security in the area, making it the ideal place to set up businesses and families! (Source: Wikipedia)
Areas We Serve
We are proud to serve the following areas in Virginia: Isle of Wight County, Newport News, Norfolk, Virginia Beach, Williamsburg, Hampton, Portsmouth, Gloucester, Smithfield, Carrollton, Poquoson, York County, Suffolk, James City County, Gloucester County, Toano, and Yorktown.